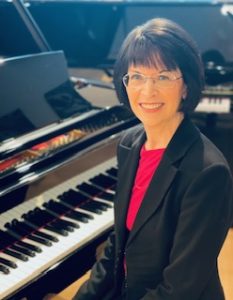 Melanie's study of piano extended from childhood through college level. As a
student of Reginald Gerig at Wheaton Conservatory, she earned the B. Mus.
degree, Performance and Pedagogy, with honors. Over the past several decades
she has taught privately, in schools, and at the collegiate level, and also
served as an adjudicator for piano competitions and festivals. She has
actively participated in her local church music ministry as principal
pianist. Some of her students' achievements include winners of local and
state competitions, college music scholarship recipient, and winner of The
Florida Orchestra Young Artists Competition. Her educational goals are to
provide her students with a well-rounded musical background through the
study of piano, and to inspire them toward a lifelong enjoyment of music.
Each student is approached uniquely and instruction is individualized
according to his/her learning style, gifts, and strengths.